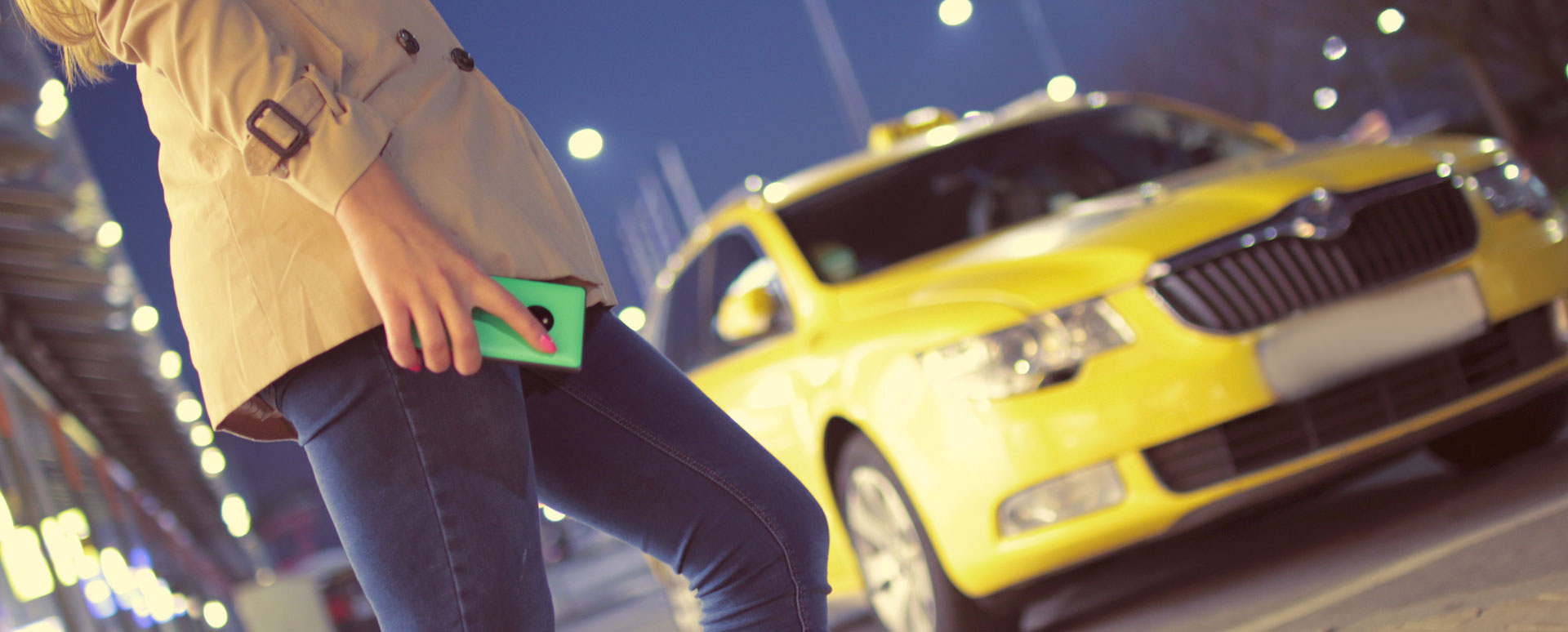 Yellow Star Taxis
We offer the best taxi service in the South
Free phones

FREE phones situated in Morrisons, Butlins, Sainsbury's and Bognor Hospital
Students discount

We offer special discounts for Bognor Regis & Chichester students
Free text to us

No credit on your phone? Text us on 07794 545548 for FREE!
Internet Cafe

PC's, internet, printers, scan, cold and hot drinks available in our office
Airport / docks trips

Book us for airport transfers, docks or any trip you need
Need a long distance booking?
Call us to plan your route.
All our cars take credit/debit card payments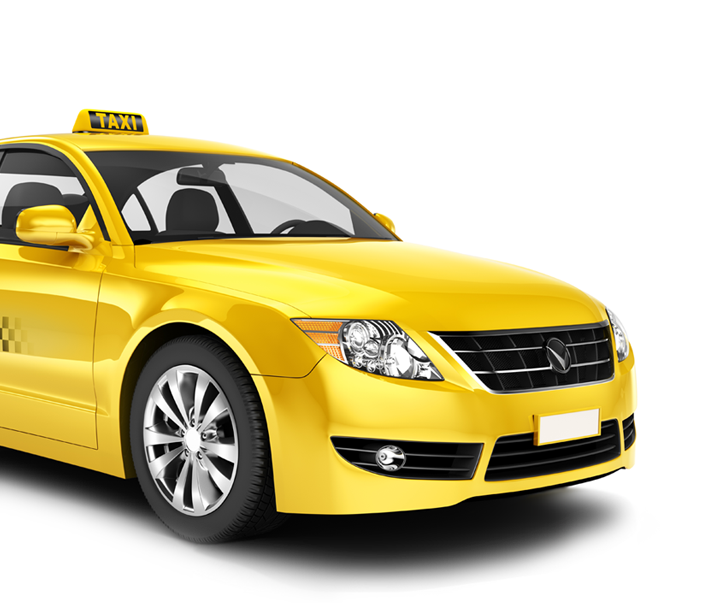 Who we are
Yellow Star Taxis are a forward looking company that lead the way with innovative and new ideas. Our state of the art computerized operating system has secure data, GPRs coverage UK wide and the facility to send a text to your mobile when we arrive. All of which allows us to deliver a friendly, reliable, and secure taxi service to our customers.
We text your mobile with the make and registration of the vehicle when we arrive. The system is safe and convenient, and you'll know that you are in the correct vehicle.
We Do More Than You Wish
We operate 24/7
10% discount for students
No extra charges after midnight
We text your mobile on arrival
Account facilities on request
Airport transfer
Long distance
Courier work
Bognors biggest & best taxi service just got better
Our new system is the latest technology which has:
Intelligent operating software, an automated system that ensures accurate booking & despatch procedures & reduces customer waiting times even further
Track your vehicle facility, once your taxi has been despatched you will get a text will a link to follow the progress & a further text once it arrives
ALL our vehicles have in car credit/debit card payment facilities
IVR telephone system, allows you to book a taxi a the touch of a button without the need to speak to an operator. Service available upon request & ideal for those regular journeys
Yellow Star Taxis APP available on Play & Apple stores, book your taxi using our state of the art APP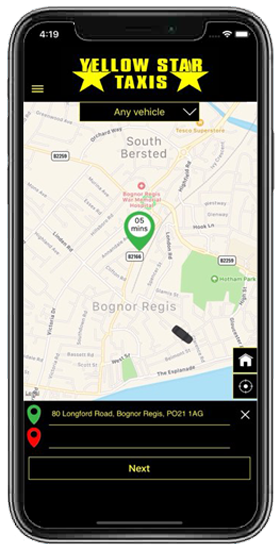 No more looking out for your taxi, just wait for your text message
We can receive your text messages on 07854501212. Simply text us your booking, we will text you back to confirm, and your taxi will be on the way. Our system dispatches the nearest vehicle to your location ensuring waiting time is kept to a minimum.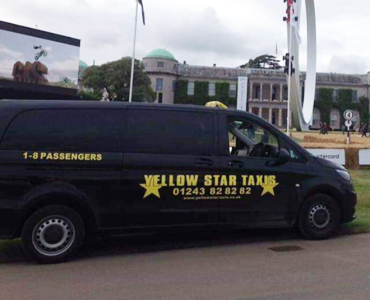 Our taxi office facilities
Our office, which is just around the corner from Morrisons, opposite the taxi rank has an internet café where you can surf the web, print copy or fax.
Freephone available in Morrisons
If you have a lot of shopping you cannot carry, we also have a freephone just inside the main entrance of Morrisons store in Bognor.
Alternatively, outside the entrance on the opposite wall, look out for the big arrow and simply press the intercom button to speak to our operators, and one of our cars will be straight round for you.
If you are visiting Butlins, we have numerous freephones dotted around the resort for your convenience.
Wide range of vehicles available
Yellow Star Taxis have a wide range of vehicles including saloons, hatchbacks, estates and multi seaters, ranging from 5 to 8 passenger seats.
We also have a specially adapted wheelchair accessible vehicle (On request), that carries up to 6 passengers plus wheelchair.
If you are planning a journey with lots of luggage, we have larger long wheelbase vehicles available that have extra luggage space.
All our vehicles are serviced and maintained to the highest level, to ensure that your journey is carried out in comfort and security.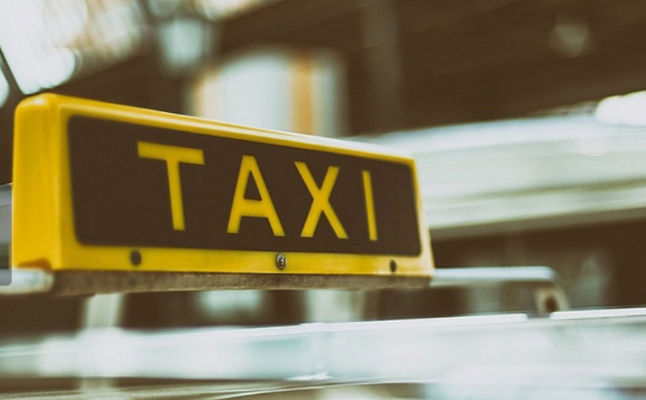 In association with